It is a 12 hour drive from Mount Elgon, on bumpy roads, to reach the far north of Uganda, on the border with South Sudan. That area, the poorest in Uganda, had been off-limits to visitors for many years. From the spillover of the civil war in the Sudan to constant armed cattle raids by warlike Karamajong tribesmen, to the occasional incursion by Joseph Kony's murderous Lord's Resistance Army, this was not your typical  safari destination.
Now with South Sudan having successfully seceded from the north, the LRA on the run and the government's disarmament program in full force, the north is once again safe to visit, though few people seem aware of this.
Kidepo National Park is a magical place. A green valley surrounded by jagged mountains, seemingly devoid of human presence and home to East Africa's largest herd of buffalo.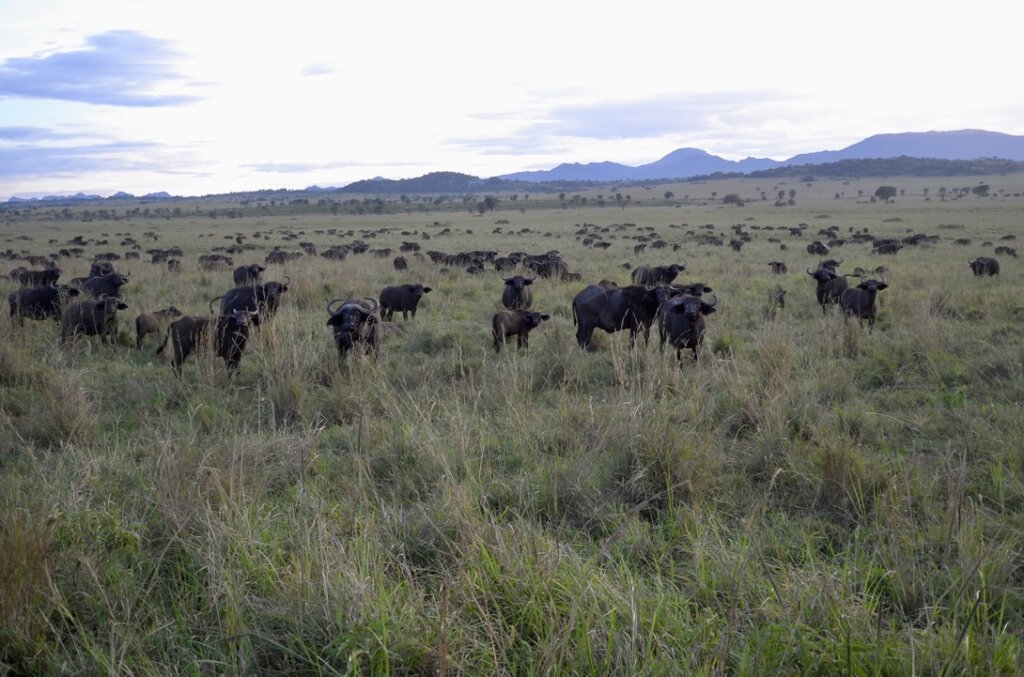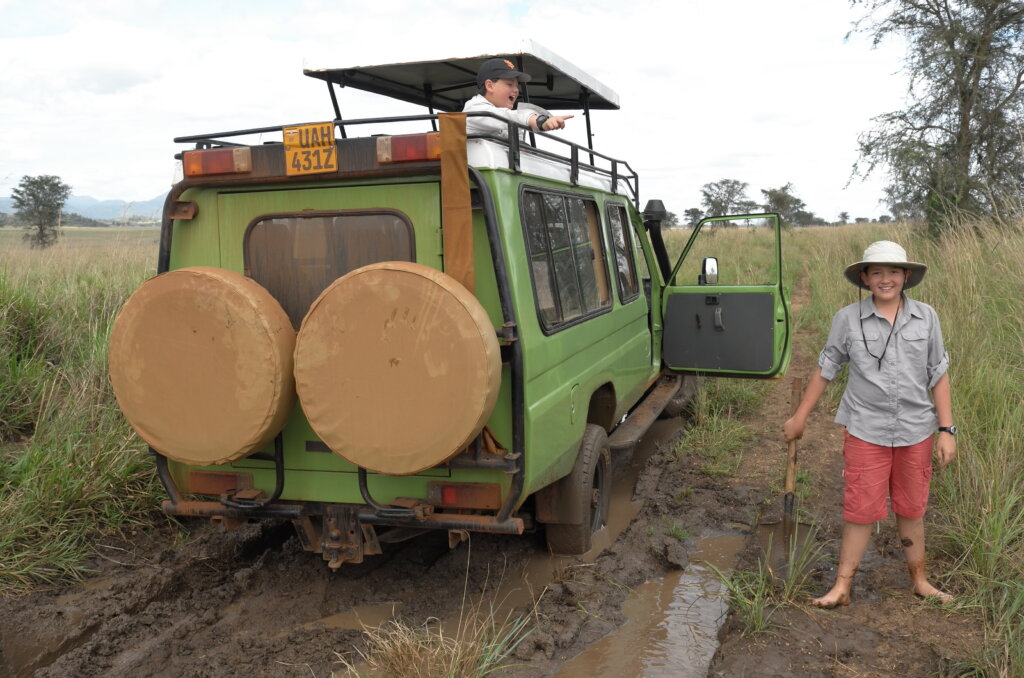 We spend a few days alone in a wonderfully remote and basic wilderness camp, Nga Moru. A hidden piece of paradise on the edge of the park, owned by passionate Rhodesian-South African conservationists, Patrick and Lyn. Animals, unused to people, behave strangely here…On a bush walk, we get within 30m of a group of giraffe. And two curious youngsters come tantalizingly close to check us out – perhaps 15m away.
As we are driving in a remote part of the park, a huge python (3m or more in length), normally a tree dweller, slithers languidly across the track in front of our car. We find a big group of buffalo, at least 1000-strong, moving through the savannah like menacing dark waves at twilight in the ocean. After cutting through the group with our car, we get chased by several of the beasts. They stand on the roadside, let us pass and then make a show of charging us.