On Sept 29th, we leave for Arusha National Park to begin the ascent of Mount Meru. At 4,566m (14,978ft), it isn't the tallest mountain in Africa (that title goes to Mt. Kilimanjaro at 5,895m) but it is one of the most challenging, and reportedly steeper than Kili.  By the time we get our briefing, we realize that we are woefully unprepared and have approached the whole affair in an amateurish manner.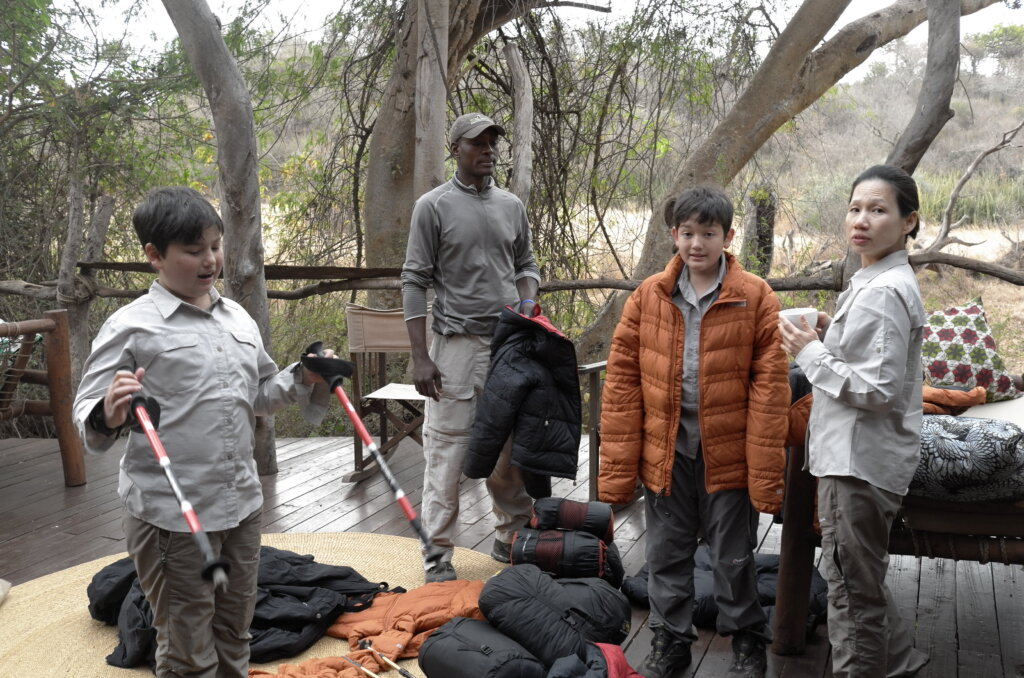 The conditions on the summit of Mount Meru are extreme, with temperatures  close to zero, the last few hundred meters require one to climb on all fours and the return trip to the summit covers almost 80km. We will spend four nights in mountain huts with minimal facilities, no showers and no heating.  We have an expedition of 14 support staff, including a Head Guide, an armed Ranger, a Cook and 11 porters to bring up everything we need for the four day hike.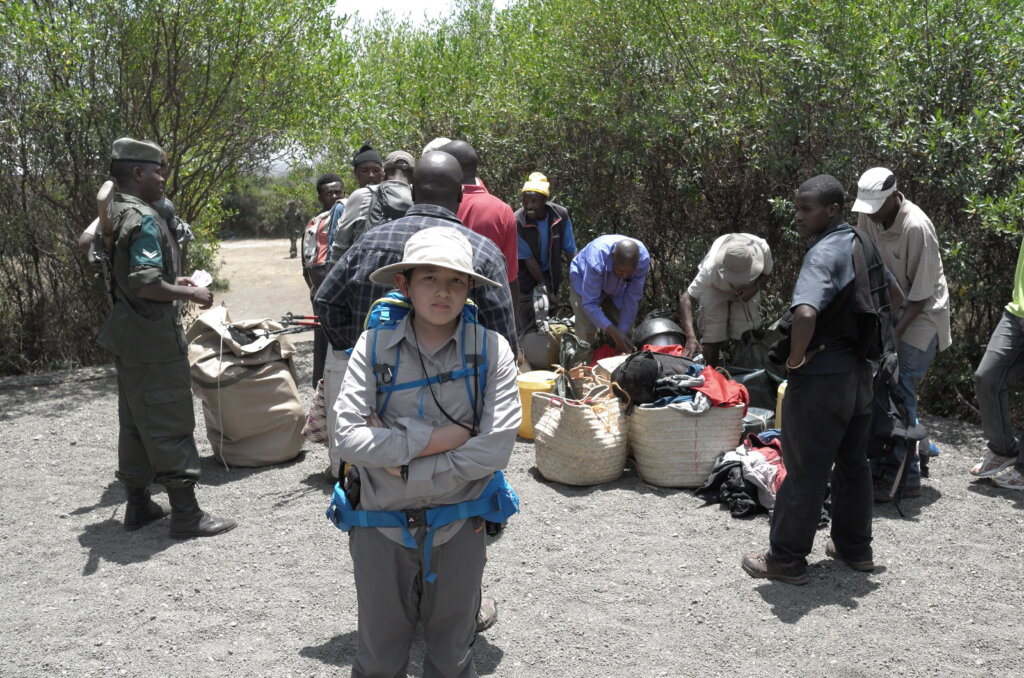 We spend our first couple of days hiking through beautiful montane forests…Gnarly old trees, Old Man's Beard, the odd Alpine flower… Where Kenya's Chyulu Hills felt like Fangorn Forest, Mount Meru's forest is Lothlorien. Magical, bright, one almost expects to see Elves darting between the trees.