On the drive from the airstrip to the Nkorombo Camp, we see lions within five minutes. This will be an oft repeated pattern. The Mara is teeming with animals, more than we have ever seen before. They ignore the mechanical beasts we ride in and wander nonchalantly around us.
This is probably the closest to the Garden of Eden we will get. I wonder whether that is what the "developed" world looked like before it developed.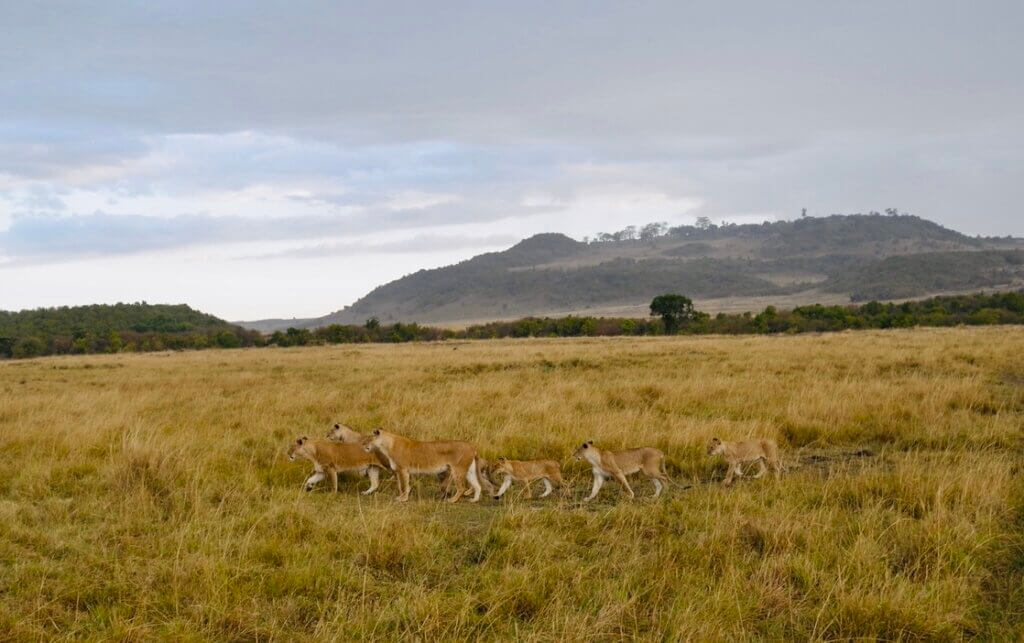 In the afternoon, we get caught by torrential rain. When it stops, the water collected in the vehicle tracks criss crossing the plains, illuminated by an ephemeral rainbow, then the vanishing rays of the sun looks like the calligraphy of a giant artist.